Entertainment/4 June 2012
While Snow White and the Huntsman is definitely the biggest film opening in theaters this weekend, a couple of smaller movies are specifically targeting the teen set. Battlefield America is about a group of misfit kids who prepare for a big underground dance competition, while The Loved Ones tell the story of a teenager scorned: When Brent turns down his classmate Lola's invitation to the prom, she concocts a wildly violent plan for revenge.
Cartoon fans, rejoice! This summer, TV is made for you. In just a few weeks, animated series for every audience will hit the airwaves, starting with the 21st century revamp of Care Bears: Care-A-Lot. Next up is Kaijudo: Rise of the Duel Masters, based on the popular trading card game. And last but not least comes the newest installment to the Tron movie and videogame franchise, Tron: Uprising.
Featured Video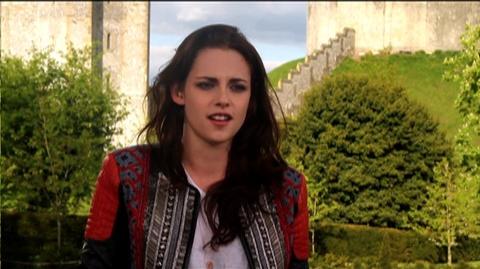 Kristen Stewart Answers Your Questions!
More from Snow White herself on the SWATH Wiki.
Popular Videos
Popular videos
Top Entertainment Wikis
Here are the top 10 Entertainment wikis based on wiki activity, breadth of content and awesomeness.