Wikia Livestreaming

Join Wikia as we play through the latest and greatest games live on uStream. Be sure to share and follow to stay up to date on live events, giveaways, and more!

Interested in watching the show as it happens? Stay tuned to our channel and check our streaming calendar for dates and times!
Walking Dead Fannotation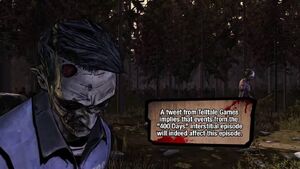 The Walking Dead community dissects the debut trailer for Episode 2, A House Divided, in this Fannotation.
March Madness
Which March release will you be spending the most time with?
Popular Videos