Video Games/12 December 2012
The Hole: Grand Finals!
The moment you've been waiting for has arrived. The Hole's Prime Normal division reaches its zenith, as Mike the Masticator takes on Joshua "Burned Man" Graham. One is too stubborn to die, the other just too dumb to die.

Also on the Fallout Wiki: Nominate and vote for your favorite Nukapedian - or just see who wins - right here.

Wii U Giveaway: We Have a Winner!
Congrats to Shadoma17, who won our Wii U Giveway. He'll be receiving a Wii U and a couple of games. Thanks for participating!

MOBA Fan?
Today, Gameloft releases Heroes of Order & Chaos, a classic MOBA for mobile devices that's a spin-off of Order & Chaos Online that features 30 playable characters. Well worth checking out, in our opinion.

Halo 4 Multiplayer, Commendations, and More!
Still playing Halo 4? Yeah...so are we. Thankfully, our Halo Nation community has been on it, with lots of cool information, updates, and more, including Complete commendations guide, Loadouts walkthrough, Walkthrough, and more!

Assassin's Creed III Blow-Out
You submitted eras and locales for the next installment of the game. We culled the five finest. There's also our very own review of the game, and a stellar ACIII walkthrough.
It's Time To Play. Here's what we're most looking forward to:

Medal of Honor: Warfighter
Assassin's Creed III
Forza Horizon
Street Fighter X Tekken
Lego Lord of the Rings
Need For Speed: Most Wanted
Far Cry 3

And more! Click the calendar to the right to get the complete list.
Time To Play

Eden World Builder Wiki
Yu-Gi-Oh Favourite Cards Wiki
Rubicon Development Wiki
Monster Hunter Fanon
Ace Combat Fanon
Modern Combat Wiki
Bin Weevils Wiki
Blockscape Wiki
Borderlands Wiki
Call of Duty Wiki


Guardians of Middle-earth Launch Pack
Video of the Day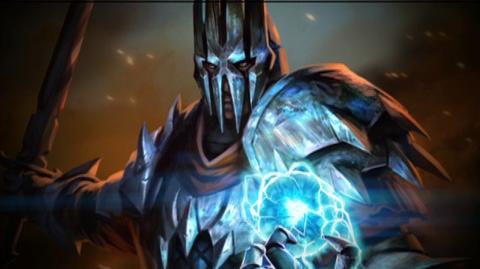 Check out more Battle Profiles on the Guardians of Middle-earth Wiki.
The Big Question
Which 2012 title are you most looking forward to?
Top Gaming Wikis
Here are the top 10 Video Game wikis based on wiki activity, breadth of content and awesomeness.