Video Games/Lizzunchbox
Think You're A Gaming Whiz? Join Qwizards, Wikia's First-Ever Quiz Show
UPDATE: We're taking Qwizards live to the C2E2 convention in Chicago from April 26 - April 28. If you're interested in attending and want to be a part of the show, fill out the form below. The theme: Science Fiction. We're talking more than games this time around, so well-rounded sci-fi experts are encouraged to apply. UPDATE: You saw the show, right? If not, click here .
I'm excited to announce that this February, Wikia Games is going to air its first-ever gaming quiz show. This show will be a video series we launch in the middle of February, and we're looking for YOU to fill the role of game show contestant.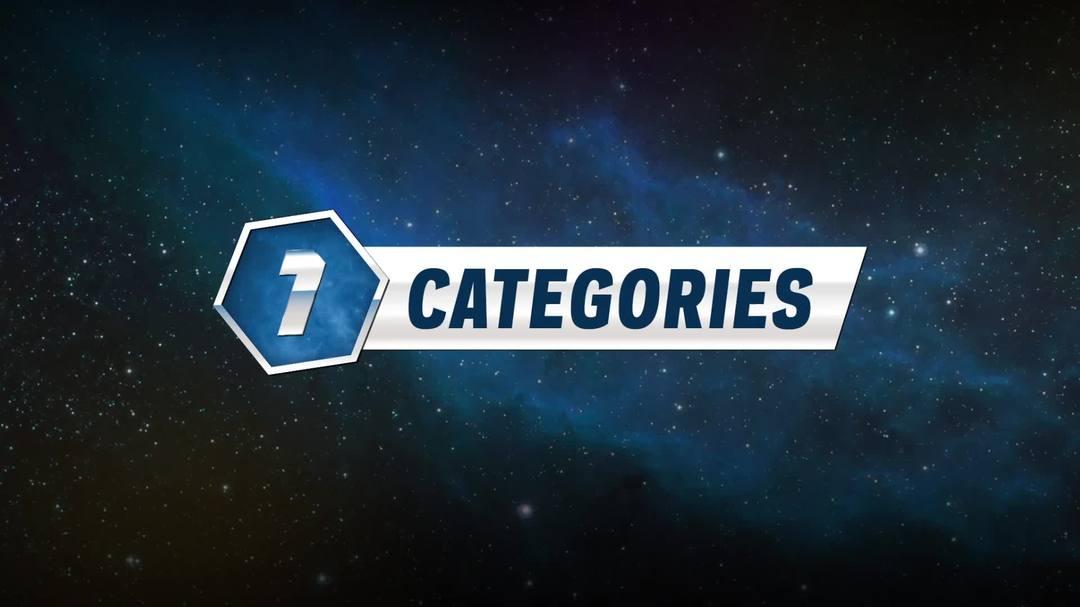 I'll have lots more details in the next few days, but if you answer yes to the following questions, we think you'll make a good candidate.

1. Are you a human being?
2. Do you play video games?
3. Do you know a lot about video games?
4. Are you okay with being on camera?
5. Do you have a webcam?
6. Are you going to be free from April 26 - 28, 2013?
7. Are you okay with writing some questions for your fellow contestants to answer?

If you apply--and we hope you do--we'll be contacting you in the next few weeks. If you have any questions in the meantime, feel free to send me email at gjones@wikia-inc.com.

We hope to hear from you. Fabulous prizes await the winners!
Official 'Official Community' Update
So, tomorrow (November 20, 2012) Sony Online Entertainment releases PlanetSide 2. This is a great time to check in how our Official Community project is doing, seeing as PlanetSide 2 is Wiki's first Official Community and all.
The short answer is: Great! When we first started talking about this partnership with Sony Online Entertainment, I was excited because it seemed like SOE "gets it". That sentiment turns out to be more true than I even hoped.
Maybe I should back up in case you missed it the last few months. What's an Official Community, you ask?
Well, in a nutshell, it's an opportunity for a wiki community to work quite closely with a game developer around official assets, developer interviews, official game updates, and lots more, up to and including the game's design. This awesome blog post is a great example of that.
In SOE's mind, the PlanetSide 2 wiki is the official repository for all information, rules, items, and lore related to the game. If you visit the wiki , you'll see exactly what I'm talking about. Very cool.
Official communities like this are also cool because they allow you, the gamer, lots of exclusive, canonical information about a game that other sites and wikis don't have. In the case of PlanetSide, this includes live developer chats. (Incidentally, the PlanetSide 2 wiki had their first last week, and it broke Wikia's record for most people stuffed into a chat room.)
It also included (if you missed it) early access to the game via almost 3,000 beta codes that SOE released exclusively to our community. End result is that our PS2 wiki is one of the biggest on the Interwebz.
The best part about these kinds of partnerships is that these wikis are still community-run. It was important to us (and to SOE) that the PlanetSide 2 wiki look, feel, and function just like any other. And that's definitely been the case, which makes me proud.
It's also worth noting here that along with PlanetSide 2, our Everquest 2 wiki became an Official Wikia Community at the exact same. This is a big deal for me, because it really validates the hard work that the EQ2i guys have been doing. They're definitely standard bearers for how a truly great wiki operates.
More Official to Come!
It's worth noting here that I'm currently talking to a handful of other game developers who are interested in partnering with you in becoming Official Communities.As these opportunities start to pop up, I'll keep you posted.
In the meantime, feel free to give a shout if you'd like me to lobby on behalf of your wiki with the appropriate game publisher.
Congrats to Assassin's Creed Admin Master Sima Yi
Little bit of a non-sequitur for my page, but Ubisoft's Assassin's Creed website The Initiate posted a cool interview with one of our admins - Master Sima Yi. Check it out here...I think the Master handled the questions quite gracefully. Here's a snippet:
How did you get involved with Assassin's Creed, and eventually, the Wiki?
I had been aware of Assassin's Creed right from when the first game was released, but I had more of an interest in other games at the time. It was only until 2009 (and after much persuasion from several friends) – when Assassin's Creed II came out – that I started looking into it, and eventually ended up getting the first game.
When I started playing it, I just fell in love. I'm a big fan of history and conspiracy theories, so this game was absolutely perfect for me. I got Assassin's Creed II without any hesitation, and I haven't looked back since then. I had been on Wikia for quite some time already, so it was only logical that I looked up the Assassin's Creed Wiki. I started editing there, and was made an administrator after some time.
Faster Than Light Developer Interview
As part of our ongoing efforts to put you in more contact with game developers, we conducted a pretty cool community interview with Faster Than Light developer Justin Ma and the team at Subset Games.
We collected a bunch of question from you and put them to these guys. Examples include:
There is clearly a lot of strong reactions to the end boss of FTL. Can you talk a bit about his design and why you included a final boss at all?
What came first: the story, the genre, or some other element?
Do you guys enjoy that this game has a modding scene? Will there be official modding tools in the future?
What are/were your major influences for FTL? One user finds it similar to a board game called Red November. Do you know it?
For the complete interview, click here .
Oh, also if you haven't played the game yet, you owe it to yourself to do so. It's a great, modern take on the rogue-like genre, with some great twists.
Closing Ceromony: Wikia's 2012 Summer Video Game Olympics
The saddest thing about the Olympics is that they can't last forever.
No, we're not talking about Michael Phelps or Gabby Douglas. Hello!! We're talking about Link and Connor Kenway, and Wikia Games' first annual Video Game Olympics. [1]Added by LizzunchboxWe just finished tallying the results, and it's clear that our first-ever fictional Olympics involving the most athletic and popular video game characters was not only a lot of fun to schedule, but was also a lot of fun to participate in.
Across 15 different events, ranging from Taekwondo to the Long Jump to the Decathlon, Wikia members voted over 22,000 times and left almost 1,000 comments arguing for or against specific characters. That's a lot of action.
The big winner in terms of medal count was Connor Kenway , who took home two medals, and was the only competitor to win two gold medals. That's no small feat in the Video Game Olympics!
Sonic and Ezio both tied for second place in overall medal count with one gold and one silver each.
Surprisingly, Mario and Lara Croft both struggled. Popular with the fans, each only received a single bronze medal (Decathlon for Mario, Diving for Lara Croft) for their efforts.
Some other noteworthy um, notes:
The most popular event was Archery, which generated almost 3,000 votes. (Link was the undisputed winner.)
The most talked-about event was Fencing, with just over 100 comments in the debate.
The Equestrian even gets our "most contested" award. Emotions ran high here in a see-saw battle. Epona initially surged out front, but ever the workhorse,

Shadowmere

pulled away at the end. Tally ho, good show, and all that.
We're not big on pageantry here at Wikia Games - the action is what counts for us. But we're proud of all the competitors, most of whom conducted themselves with dignity and spirit during the Games.
For all the results, click here . As always, we're open to suggestions about the Video Game Olympics - please leave a comment here if you'd like.
We'll see you back in our virtual Olympic City in 2014 for the Winter Games!
June 2012's 15 Fastest Growing Wikis
Starting this month, every month I'm going to track and report the fastest growing wikis on our network. It'll be a great way for all of us to begin to see which games are popping as well as which wikis are doing interesting things.
My only criteria for this list is that a wiki must have at least 5,000 page views at either the beginning or end of the month to qualify.
This month, we're seeing two big add-on releases - Civilization: Gods & Kings and Skyrim: Dawnguard - have an impact on the ratings. Two nice touches, though: Two foreign language wikis - one Spanish and one Korean - have cracked the Top 15.
In all, we had 130 wikis show growth over May 2012. Nice going, and now... on with the list!
1. Sins of Solar Empire
2. Tiny Monsters
3. Technic Pack
4. Maple Story
5. Civilization
6. Deus Ex
7. Ratchet & Clank
8. Dead or Alive
9. The Sims (Spanish language)
10. Pokemon (Korean)
11. Record of Agarest War
12. Fantendo
13. Elder Scrolls
14. L.A. Noir
15. Buildcraft

Introduction & Star Wars 1313 Preview
This is my 16th E3 - I'm not sure if that's a good thing or a bad thing, frankly. But I've been to every single one except last year's. With the exception of a few years in Santa Monica, there's always a lot of energy on the show floor. This year is no exception, but there's a little different feel to it all in 2012.
We're on the edge of a major transition, both between console systems (current-gen to next-gen), but also to a whole new model of playing games. Microsoft, Nintendo and even Sony all have what I used to call "integrated solutions" back when I was covering mobile business hardware. Each is acknowledging that we gamers use phones and tablets to play games, watch movies, etc.
The big difference is that, while Sony and Nintendo both have closed systems, Microsoft's appears to be slightly more open. Smart Glass will allow us to use our iPads as we play. That's a big deal.
The other big difference this year is that more and more, games are really beginning to feel like blockbuster action movies. From Tomb Raider to Star Wars 1313 to Assassin's Creed III, pre-rendered cut scenes are beginning to go bye-bye. This, combined with some relentless game design and pacing, is creating a new caliber of gaming a lot of us have been eagerly expecting for years.
Star Wars 1313 merits more words. I got to sit in on a short demo yesterday at E3, and it was AWESOME. Seriously. For this game, LucasArts worked with Industrial Light and Magic to gain access to cinema-caliber 3D modelling tools, motion capture and more.
Based on the short five minute demo I saw, it's paying off. I'm talking real-life quality graphics and animation.
In the demo, two guys (LucasArts is playing mum on characters and stories) are transporting a fairly dangerous live package from the surface of Coruscant to level 1313, which is buried deep, deep in the planet's interior. (For a great primer on Coruscant, check out the entry on Wookieepedia.)
On the way down, the guys' ship gets attacked by bounty hunters and an overly aggressive robot. This battle sequence--all of which is playable--was remarkable for its visual quality. The gameplay was cover-shooter style, with an element of urgent pursuit mixed in. (I love that game designers are getting hip to the fact that chase sequences are inherently exciting.)
My only real concern with the demo is that I can't figure out any way it will be playable on a current-generation console system. Well, not at this quality level at least. The demo was running on a high-end PC powered by Nvidia graphics, which makes me think that LucasArts knows something about Microsoft's and/or Sony's plans that we don't.
LucasArts wouldn't let us take any film footage of the demo, but made it clear they'd be releasing this sequence soon. You won't believe your eyes.
Back up a second
Hmmm...Maybe I should back up a bit and introduce myself. I'm the new head honcho in charge of programming for Wikia's Games channel. I am excited about this job, mostly because of all the amazing pages and edits you guys are creating. My number one task is going to be making all your hard work more visible to the greater gaming community. (Tasks number two through seventeen have yet to be determined.)
I will say this: Everyone in the gaming industry I've met here has had two things to say. First, everyone in the gaming industry uses Wikia, both for early info and help on games, but also for background info.
Second, everyone unanimously agrees that your work is great.
I'll have lots more to talk about later today about this year's E3 specifically--there's lots of ground to cover.
In the meantime, feel free to give me a shout via our Twitter Feed (which I'm manning). I'm particularly interested in hearing about the pages you're building - share as much as you please.